Volunteering for the Disabled Surfer's Association will be one of the most rewarding experiences you will ever have!
We welcome volunteers to assist us through a number of ways:
Event Day BBQ
We need people who can help with the BBQ at the end of each event.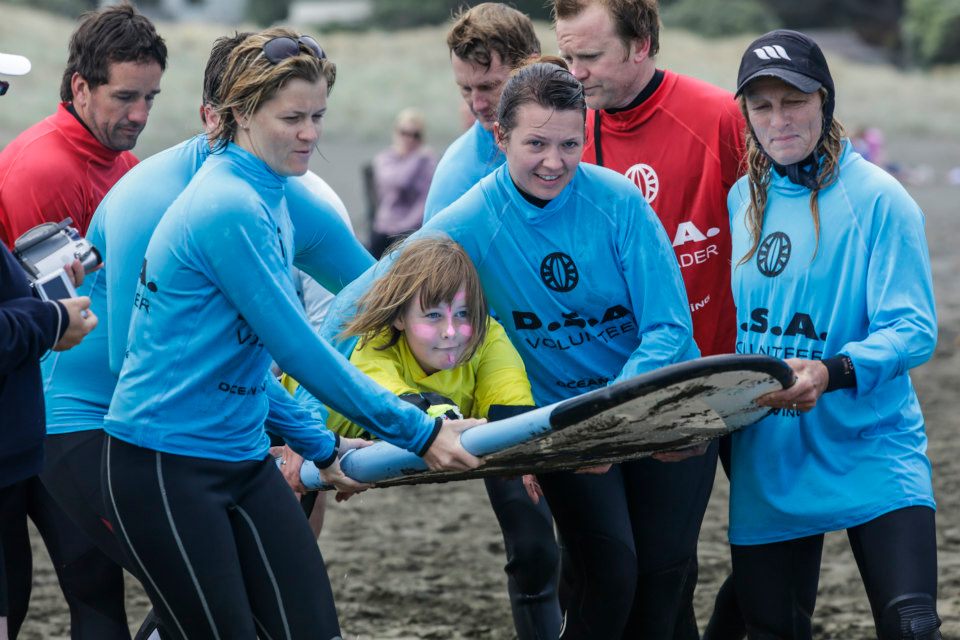 Helping in the water
We need volunteers who can help in the water in the surf. See Volunteers FAQ for details.
Help setting up and packing up
We need help with setting up on the beach.
Registration
We need help setting up the registration area.
Please register online or contact us.
Volunteers who turn up on the day of the event are most welcome but registering in advance helps us better plan for the event.
Bring a wetsuit if you're planning to help in the water.
We need help with fundraising initiatives.
Distribution of promotional flyers/posters
We need help to spread the word and get our events publicised and promoted.