The Disabled Surfer's Association of New Zealand caters for all disabled people wanting to experience the surf in a safe, happy environment. For many of the participants access into the ocean would be impossible without the right equipment and assistance of the many volunteers. The events give participants the chance to experience the quintessential Kiwi day at the beach.
         
Surfers Helping Surfers!  
New Zealand's first not-for-profit organisation giving people of any disability the chance to experience a safe surfing and beach experience.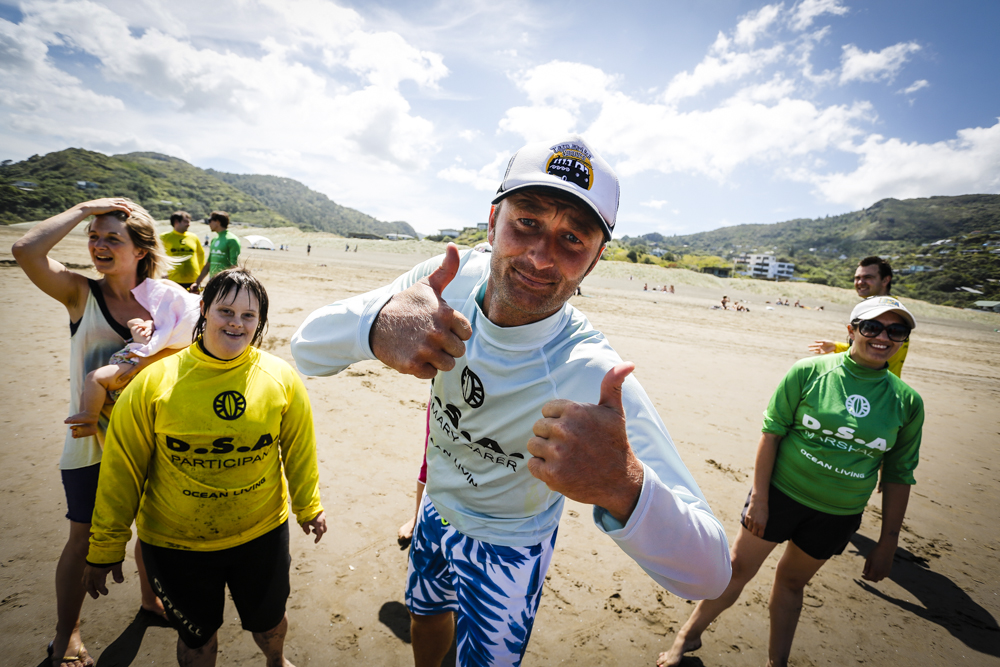 The Disabled Surfers Association of NZ (DSANZ) is a not-for-profit that is run by volunteers. The idea has been operating in Australia for the past 30 years, so it was only natural the group would form in New Zealand, establishing their own identity.
DSANZ President, Duncan Smith, says while the group maintains their own identity, it was ideal to link with the Disabled Surfers Association Australia (DSAA) given the programme's ground-breaking reputation within the disability sector worldwide. "Instead of re-inventing the wheel, we decided to join together and run our events to their safety guidance and standards. DSAA assisted us with our initial setup and continues with on-going training when we require it," says Mr Smith. The New Zealand branch is the first international branch to be introduced. You can visit the Australian DSA website here: www.disabledsurfers.org
Events are mostly held at Auckland's Piha beach, attracting up to 40 participants and as many as 60 volunteers who are vital to the project and each event is only as good as the volunteer base.
As well as providing a great opportunity to those experiencing the water, the programme is also hugely beneficial to those volunteering.
Help Us Make Extraordinary Experiences
We are a not-for-profit association relying on volunteers and donations from the community. For further information on how to sponsor, volunteer or nominate someone for participation contact Duncan Smith: