Help support the Disabled Surfers Association NZ
We provide anyone of any disability a fun, safe, surfing and beach experience and our aim is to put "smiles on dials". Our volunteers supervised by Team Leaders and Beach Marshals love what they do and will show up rain or shine to ensure our surfers have a great day.
As a fully volunteer organisation, all donations go toward providing a safe and happy experience for our participants and volunteers by ensuring the best possible equipment, the upkeep of our trailer and provisions for two events per season at Piha Beach, Auckland.
Without any funding except for the occasional grant, donations allow us to continue providing this invaluable experience. Our 'Have A Go Days' cannot happen without the kind support from these awesome businesses and organisations:
Nice Blocks are ethically produced and made from all sorts of good-for-you, natural and organic ingredients. We source our fruit locally whenever we can and because that fruit is so naturally delish, we use as little added sugar as possible.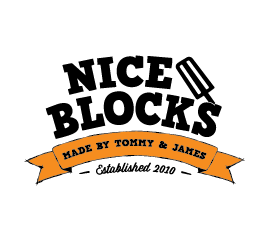 Piha Surf Life Saving Club is one of New Zealand's best. We patrol to the highest standard to keep you safe at one of New Zealand's busiest, and most unique beaches. Proudly celebrating 80 years of lifeguarding.
Our company is based on a philosophy of inclusiveness, we believe that no matter what type of board you ride, no matter what age, sex or gender you are, that your life is significantly enhanced because you are enjoying being in the water. We have built our whole company on this philosophy and we all subscribe to it fully.
Lion Rock Surf Shop & Lessons
Lion Rock Surf Shop is in Piha, on Auckland's west coast. It's probably the closest surf shop in NZ to the surf. The shop is located on the side of the Piha Store, right across the road from the camping ground.
Run by Peter Chapman, the Piha Store is an institution.The original beach store, it was opened in 1945 by the Pople family. Since then, the Store has been the centre of the Village. The place where you get milk, the newspaper, groceries, ice creams, soft drinks, and in recent years, wonderful breads, pies and pastries that come out of the Store kitchen.
ZEPHER is a creative agency that help businesses, big, small, start-up and non-profit, find, attract and retain customers using professionally branded media and online marketing.